With Valentines Day coming up on Wednesday, why not get into the spirit with a batch of these Red Velvet Cupcakes with Spiced Pink Buttercream (Vegan, Gluten Free, Reduced Sugar)?
Red is the colour of love (well, it's also the colour of anger – but we'll just forget about that for now, eh?).  In regards to that, red velvet cupcakes make the perfect treat for this annual day in celebration of love! 💘
In saying that, these cupcakes aren't really a treat as such… I've been putting them on top of my breakfast smoothies lately because they're actually quite healthy! Here's why:
In this recipe, I use a mixture of maple syrup and coconut sugar (which contains more nutrients like potassium and magnesium than white sugar) to sweeten the cupcakes
The red colour comes from a homemade "food colouring" made using beetroot (the recipe is below). It also adds another level of nutrition to these cupcakes, which is an added bonus!
The "buttercream" is made from chickpeas, which is an excellent source of protein and iron! But PLEASE don't be put off – you seriously can't taste the chickpeas! It's sweetened with a mixture of maple syrup and some icing sugar for more stability
These cupcakes are gluten free! So there's no need to worry if you or your Valentine is sensitive to gluten, because you won't find it here!😄
It's always challenging trying to make gluten free (and vegan!) baked goods, as staples in most baked goods are eggs and flour. In place of the eggs, these cupcakes are bound by coconut oil and maple syrup. In place of the flour, I've used a blend of buckwheat flour (one of my FAVOURITE gluten free flours!), oat flour (again, an awesome substitute for plain flour!), rice flour and cornstarch. If you don't have rice flour, you can substitute with more buckwheat flour, and if you don't have cornstarch, just substitue with potato starch or tapioca starch. It's pretty simple!
These cupcakes are super easy to make; just beware of some cupcake catastrophes that may occur when:
You over-mix the batter. If you over-work it, you won't have nice, fluffy cupcakes – you'll have hard, dense rock cakes. (Rock cakes are an actual thing – but they're not cupcakes. We want cupcakes here. On that note, do remind me to make a rock cake recipe in the future…📝
You under-mix the batter. Ever bitten into a cupcake with chunks? Not the nice chocolate-chip-cookie-dough-chunk ones; the baking-powder-chunk or flour-chunk ones. Not. Nice. You need to really get in there with a silicone spatula and make sure that there are no pockets of flour hiding at the bottom of the bowl. It is not an irregular occurence for me to squat down and lift the bowl up to my eyes, turning it around to spot any hidden patches of flour at the bottom!
You don't fluff up your flour, or you don't spoon it into your measuring cups. Fluffing the flour is awesome, because it aerates it and ensures that your cupcakes will be fluffy, airy and light! The same goes with spooning it into your measuring cups – if you just shove it into the flour bag you'll end up with flour that isn't aerated, and the amount of flour you're actually using will end up being more than you need to use.
You don't scrape off the excess flour from your measuring cup. Yes, you know what I'm talking about. Mt Vesuvius is taking its form in flour, inside your measuring cup 🏔.You need to scrape the top of the flour mountain back into the flour bag so that you get a flat, even measurement that matches what the recipe states
Yeah, that's what I'm talking about! Mt Vesuvius in fluffy, moist cupcake form is what you want! To test if the cupcakes are ready, there are two options for you! Firstly you can lightly touch the top of the cupcake. If it springs back, your batch is ready! Another method is the usual toothpick method – if a toothpick inserted into the middle of the cupcake comes out clean, your batch is also ready!
Now, let's move onto that icing. Since it's a chickpea buttercream (not the best combination of words, I know – but bear with me!), you need to blend it until SMOOTH. Not chunky; smooth. Then, you'll need to beat in the icing sugar to give it that whipped feel and stability so it doesn't run straight off the cupcakes! 😂
This "buttercream" is deliciously sweet and vanilla-y, which totally disguises the chickpeas! If you've got kids, give them a try and don't mention the "chickpea" word. Promise, they won't even know!
Now, when your cupcakes and buttercream are ready, it's time to decorate! This stage is seriously fun. This is where you'll whip out your fancy piping nozzles and decorate away! I used a rose tip (it's really pretty because it creates the effect of a rose!), which is very fitting considering these are for Valentine's Day! Of course, any old star tip or round tip will do!
And the finishing touch: flowers! You know I can't possibly make food without flowers!
And if you're feeling extra fancy-schmancy: a dusting of coconut flour! Call me weird, but I love dusting my food with coconut flour. It looks like snow. 😂 But of course, you could definitely use icing sugar!
Enough of that – let's get baking!
Red Velvet Cupcakes with Spiced Pink Buttercream (Vegan, Gluten Free, Reduced Sugar)
Whip up a batch of these to celebrate love this Valentine's Day! There's no need to feel guilty - these cupcakes are packed full of nutrients, are gluten free AND are reduced in sugar content!
Ingredients
Red Food Colouring
30g raw beetroot
⅓ cup water
Red Velvet Cupcakes
½ cup plant-based milk (I used almond)
1 tsp apple cider vinegar
¾ cup buckwheat flour
½ cup oat flour
¼ cup rice flour*
¼ cup cornstarch**
2 tsp baking powder
2½ tbsp cocoa powder
⅓ cup coconut sugar
pinch of salt
⅓ cup melted coconut oil
⅓ cup maple syrup
1 tbsp vanilla extract
⅓ cup homemade "red food colouring" (above)
Pink Buttercream
1 x 420g can chickpeas (no salt added), rinsed and drained
¼ cup coconut cream
2 tbsp coconut oil
3 tbsp maple syrup
2½ tsp homemade "red food colouring" (above)
¼ tsp cinnamon
1/16 tsp nutmeg
1/16 tsp cloves
¼ tsp vanilla extract
pinch of salt
½ cup icing sugar
Directions
Red Food Colouring
Blend beetroot and water together in a high speed blender until smooth.
Red Velvet Cupcakes
Preheat oven to 180° C. Line 8 muffin holes with cupcake cases.
In a small bowl or jug, combine the almond milk and vinegar. Leave for 10-15 minutes to curdle. This will be your "buttermilk"
In a medium bowl, combine the dry ingredients. Make a well in the centre and add the "buttermilk" and remaining dry ingredients. Stir until combined (do not over-mix or you will end up with hard-as-rock cupcakes! Read my post above for more detail!)
Divide the batter among your cupcake cases (I found that ¼ cup in each case worked perfectly - but make sure that your cupcake cases are filled ⅔ fill in order to get a nice-looking cupcake!)
Place in the oven and bake for 15-20 minutes, or until the tops spring back when touched. Leave to cool completely before frosting.
Pink Buttercream
Blend everything except for the icing sugar in a food processor until smooth.
Transfer mixture to a bowl and, using electric beaters, beat in the icing sugar (add it all in one go). Continue to beat for 4-5 minutes, until it is stiff enough to hold its shape when piped.
To Decorate
When COMPLETELY cool, frost the cupcakes using a piping bag. Top each with an edible flower and a dusting of coconut flour or icing sugar, then eat!
Notes
*If you don't have rice flour, substitute with more buckwheat flour
**If you don't have cornstarch, substitute with potato or tapioca starch
***The buttercream will make more than you need - simply store in the freezer or fridge and use whenever you need to frost something!
****Cupcakes will keep three days in an airtight container, and up to a week in an airtight container stored in the fridge (please note that storing in the fridge will take a little of the cupcakes' moisture away). Alternatively, store in the freezer and defrost when you're ready to eat!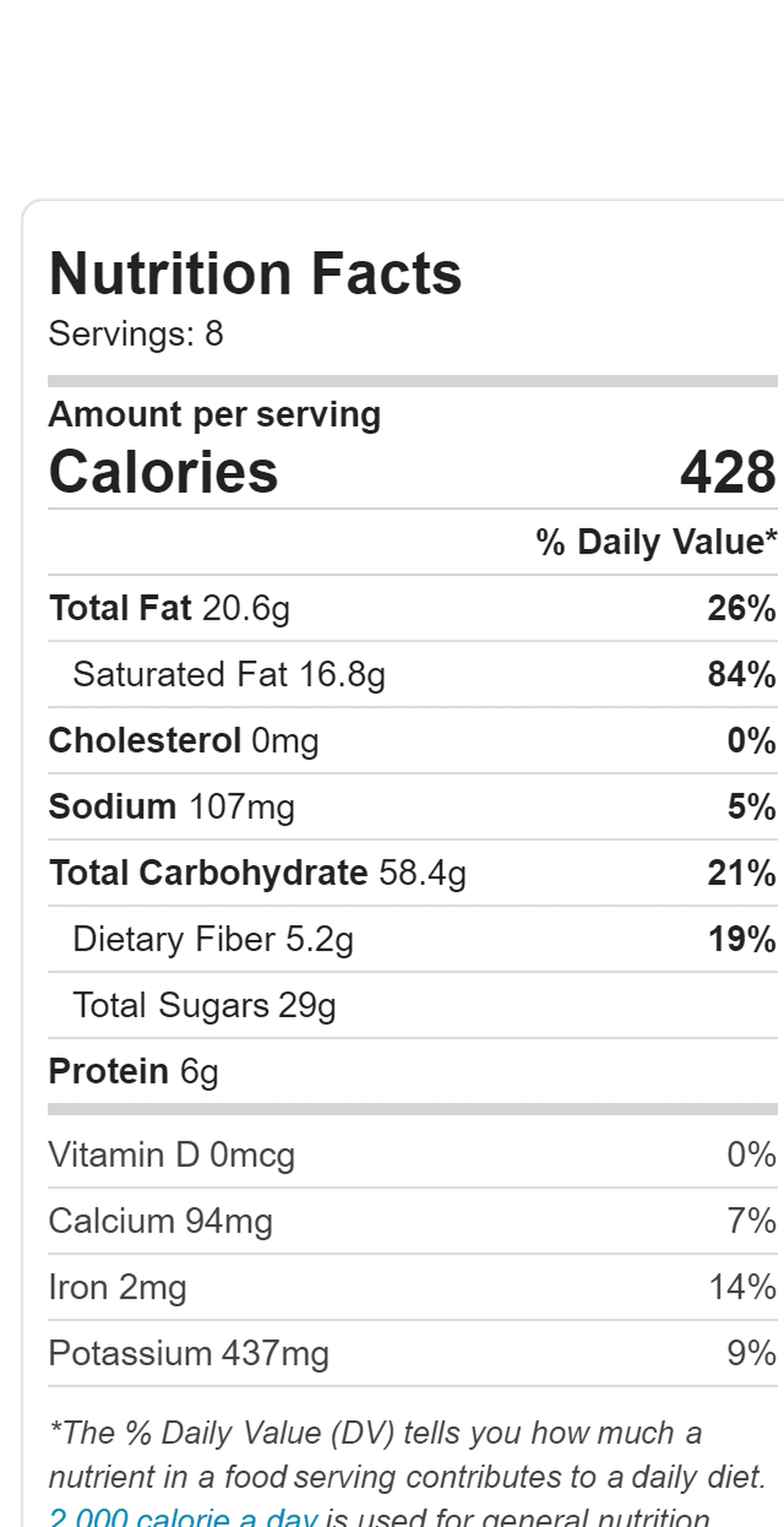 Happy Valentine's! 💘